Saturday morning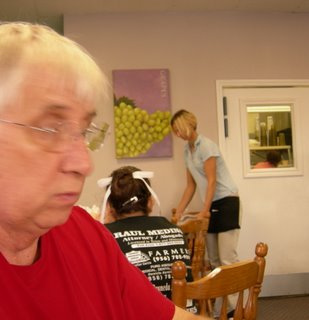 We ate at the Grapevine Cafe again this morning...yum.
At the Grapevine Cafe the paintings on the wall are super. They are all fruit, and they are lovely.
This is typical of the shops in beachy communities all over the USA.
The florwers are beautiful all over the island
Here's another Port Isabel dolphin...they're all over the place. This one was close to the Episcopal Church...we are Anglican NOW that the Episcopal Church is imploding, but we wanted to find a church for Sunday.
The Port Isabel Lighthouse.
Inside the Purple Parrot Art Gallery.
The Purple Parrot is a great gallery in Port Isabel, Texas.